Facial Cupping at Home
Facial cupping is a fantastic way to rejuvenate the skin naturally. Brighten, tone, reduce large pore size and rejuvenate the skin!
Don't Forget!
This course is totally free if you have already purchased facial cups from Stratum Aesthetics!
If you have previously purchased your cups from Stratum Aesthetics, please email [email protected] to redeem your coupon code and enroll. Please allow up to 3 business days for this coupon code :)
What Will You Get Out of This Course
Information on the cultural background of cupping
Benefits, and when to avoid face cupping
A library of videos to follow along step by step and perfect your at-home face cupping technique
The ability to just watch one section of the face at a time when working with face cupping
Learn to clean and care for your cups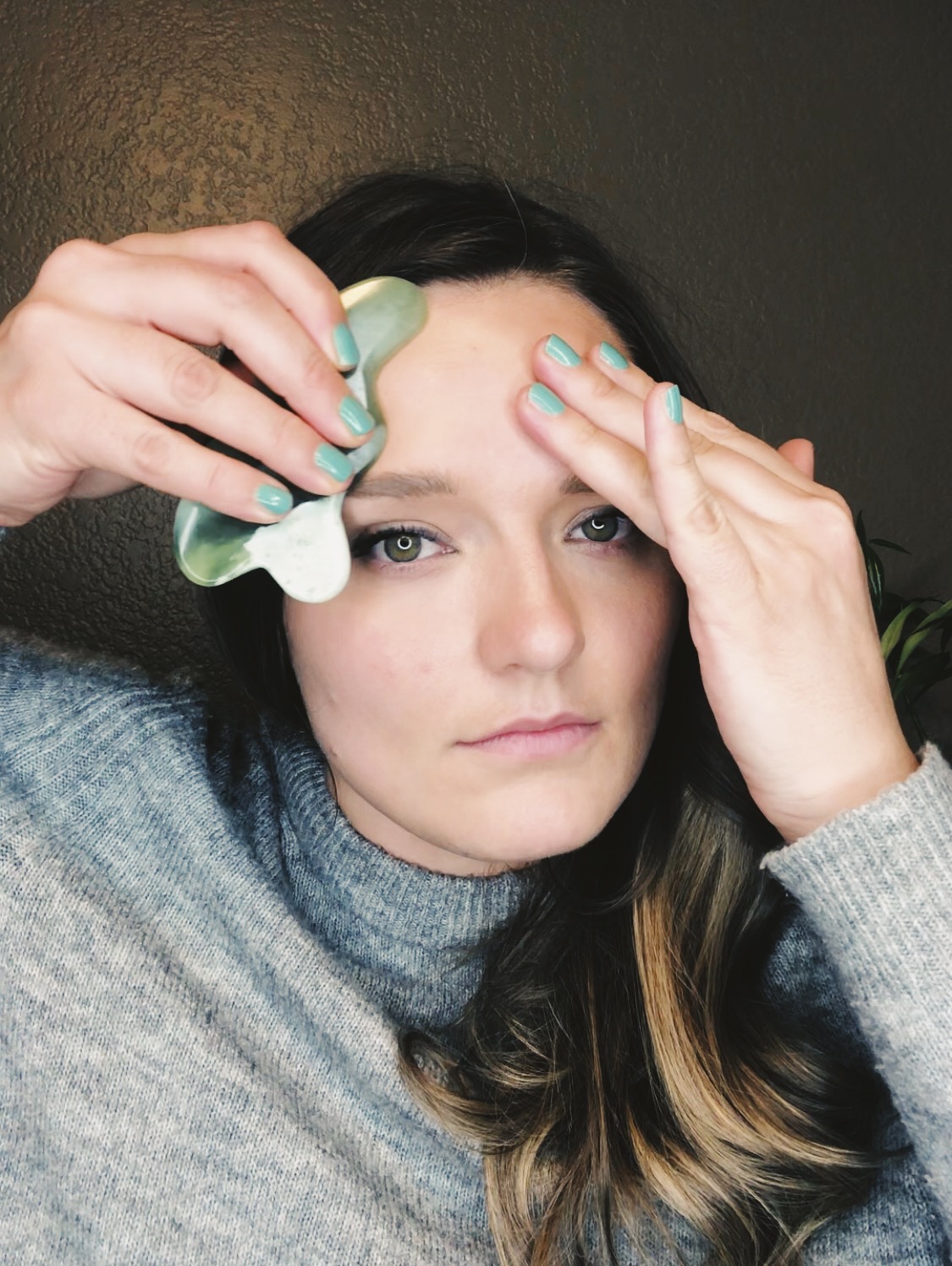 I was lucky to grow up in a world where holistic wellness was commonplace and first nature.
Several years before I became an esthetician, in 2007, I started experiencing atopic dermatitis (eczema) on my face. With the holistic health mindset my family held, I began to monitor what I was putting in and on my body, and I managed it a little bit. Then when I became an esthetician, I was entrenched in the common thought that I learned in school, that the skin is a surface organ and only looked at it through a cosmetic lens. Therefore, I primarily used topical ingredients to support my skin. I was not yet aware of all of the other pieces of the wellness puzzle that I would soon discover!
Everything changed when I started to learn about holistic esthetics. I had no idea this was a thing, and when I discovered it, I felt like my work and my soul were in alignment. I began studying skin physiology and histology. I began to practice with ancient healing modalities such as Gua Sha and Facial Cupping and began to see and feel an instant improvement in my skin!
I made friends with my skin through this. I am grateful that it is a barometer and for the message when something isn't quite right. Finally, I was able to find my glow-up, and I am here to share that with you!
Check your inbox to confirm your subscription